SiFive - November 20, 2020
SiFive Strengthens Foothold in Storage Applications for Data-Centric AI Computing
SiFive RISC-V processors are powering flash drives in production as well as addressing emerging In-Storage Computing (ISC) needs
In the current digital age, where data powers increasing levels of decision-making, industrial control and automation, efficient data storage, movement, and processing become the focal point of technological innovations in silicon, system, and software. At SiFive, we have been designing and optimizing RISC-V based domain-specific solutions to address the challenges of data-centric AI computing. Today, I'm thrilled to share some major progress we've made with our customers and partners in storage.

Storage is always near and dear to the heart of RISC-V, with our good friend, Western Digital, being a strong believer, adopter, and promoter of the technology as well as playing a leadership role in RISC-V International. SiFive's real-time processor cores had been adopted by storage leaders and innovators from very early on, and we continue to gain a strong foothold in this evolving market. More than 2 years ago in 2018, we announced that FADU launched industry-leading SSD solutions powered by SiFive RISC-V Core IP. SiFive's S51 RISC-V core IP enabled FADU Annapurna controller with 64-bit processing capabilities at ultra-low power and greater efficiency, and according to FADU CEO Jihyo Lee, "SiFive's RISC-V Core IP was 1/3 the power and 1/3 the area of competing solutions, and gave FADU the flexibility we needed in optimizing our architecture to achieve these groundbreaking products."

Fast-forward to Nov 2020, at the annual Flash Memory Summit (FMS), FADU announced its second-generation RISC-V powered DELTA SSD Gen4 Platform for OEM and hyperscale data center storage powered by SiFive's S51 RISC-V core IP. FADU captured the honor of being awarded Best of Show - Most Innovative Flash Memory Startup. We are thrilled that the deepened collaboration between FADU and SiFive came to fruition, and we congratulate the entire FADU team for their successful product launch as well as the well-deserved recognition.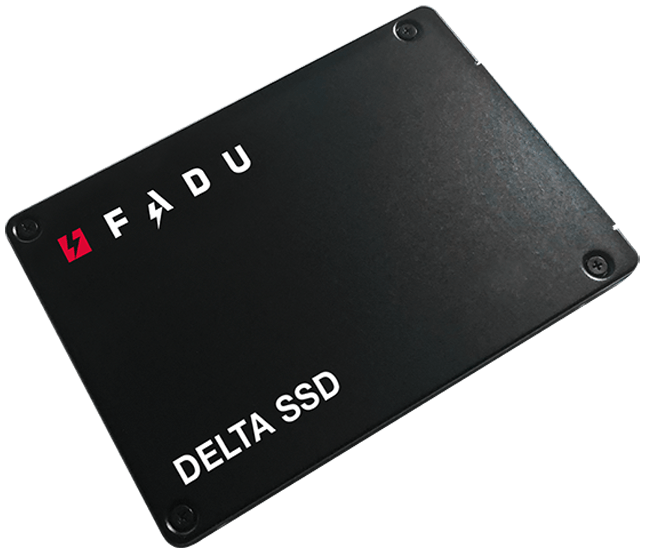 The data-centric AI computing also inspired In-Storage Computing (ISC), another key trend in the storage industry that is aiming to enhance overall computing system efficiency by reducing movement of large amounts of data and processing the data where they are. SiFive has been working closely with InnoGrit Corporation, an emerging leader in advanced storage controllers and smart storage technologies, around leveraging SiFive 7-Series Core IP with both real-time and application processing capabilities as well as the unique SiFive Mix+Match technology to bring computing and intelligence closer to the storage device. The joint effort aims to produce solutions that can reduce I/O processing bottlenecks, enable faster decisions, and deliver more efficient storage utilization in data center and edge applications.

When InnoGrit and SiFive set forth on this journey together to explore characteristics of storage domain specific processor architecture, we identified a few key features essential for ISC SoC design:

The processor must act as a responsive front-end processor to handle essential flash control functions for read and write operations as well as Flash Translation Layer (FTL)
The processor also needs to have application processing capabilities with Linux support to run data analytics and other data manipulation tasks to increase the share of wallet for SSD controller and future-proof the product for ISC
The processor needs to have an open and non-proprietary architecture to reduce business risks and enhance product viability at a global scale

After months of deep technical discussions and evaluation of SiFive's portfolio of processor Core IP, it became obvious that SiFive's 7 series RISC-V cores meets the above three requirements beautifully.

SiFive's E7 and S7 series of high-performance embedded processor cores can deliver low latency and real-time performance to enable fast and efficient data movement, as well as intelligent wear-leveling management to extend the life span and improve the reliability and durability of the SSD storage device.
SiFive's U7 series of silicon-proven and power-efficient application processors can easily run Linux applications to enable various data processing, data analytics, and AI computation to execute within the storage devices itself. SiFive 7-Series Core IP is ideally suited for ISC with options of 32- or 64-bit processing in a silicon-proven package, including SiFive Insight advanced trace and debug, SiFive Shield security and hardware cryptographic accelerator, and integrated platform-level interrupt controller.
SiFive's portfolio of processor Core IP has been built on one consistent, free, and open RISC-V instruction set architecture, invented by the SiFive founders 10 years ago. Development of the RISC-V ISA and extensions is governed by RISC-V International in open working groups composed of technology leaders and leading technology industry company representatives.

When talking to Dr. Zining Wu, Co-Founder and CEO of InnoGrit Corporation, he told us, "InnoGrit is excited to work closely with SiFive, the leaders and inventors of RISC-V open-architecture, to bring intelligent data processing capabilities to storage devices for the AI Era of computing. We look forward to further integrating data computation and storage functions into InnoGrit ICs with SiFive's silicon-proven 7 series processor IP that features real-time responsiveness and application workload processing capabilities."

Indeed, workload-focused platforms based on SiFive's 7-Series RISC-V processor architecture enable higher-performance and more efficient data processing for data-centric computing from cloud to the edge. We will continue our technological collaboration with smart storage solution builders like InnoGrit and see RISC-V play an increasingly important role in storage technology evolution.

Learn more about the latest SiFive 7-Series Core IP updates here.