SiFive - August 04, 2022
SiFive arrives on the pitch in Cambridge
Cambridge, with a long history of innovation and invention and a thriving tech ecosystem, is an obvious choice as a location for SiFive to continue its global expansion. We're all about attracting the best talent, anywhere, and part of our mission and values is to also give back to, and be an active participant in the communities where we do business. As we expand in Cambridge we found a great partner with Cambridge United Football Club and this week announced our sponsorship as part of a week-long celebration. See the promotional video Here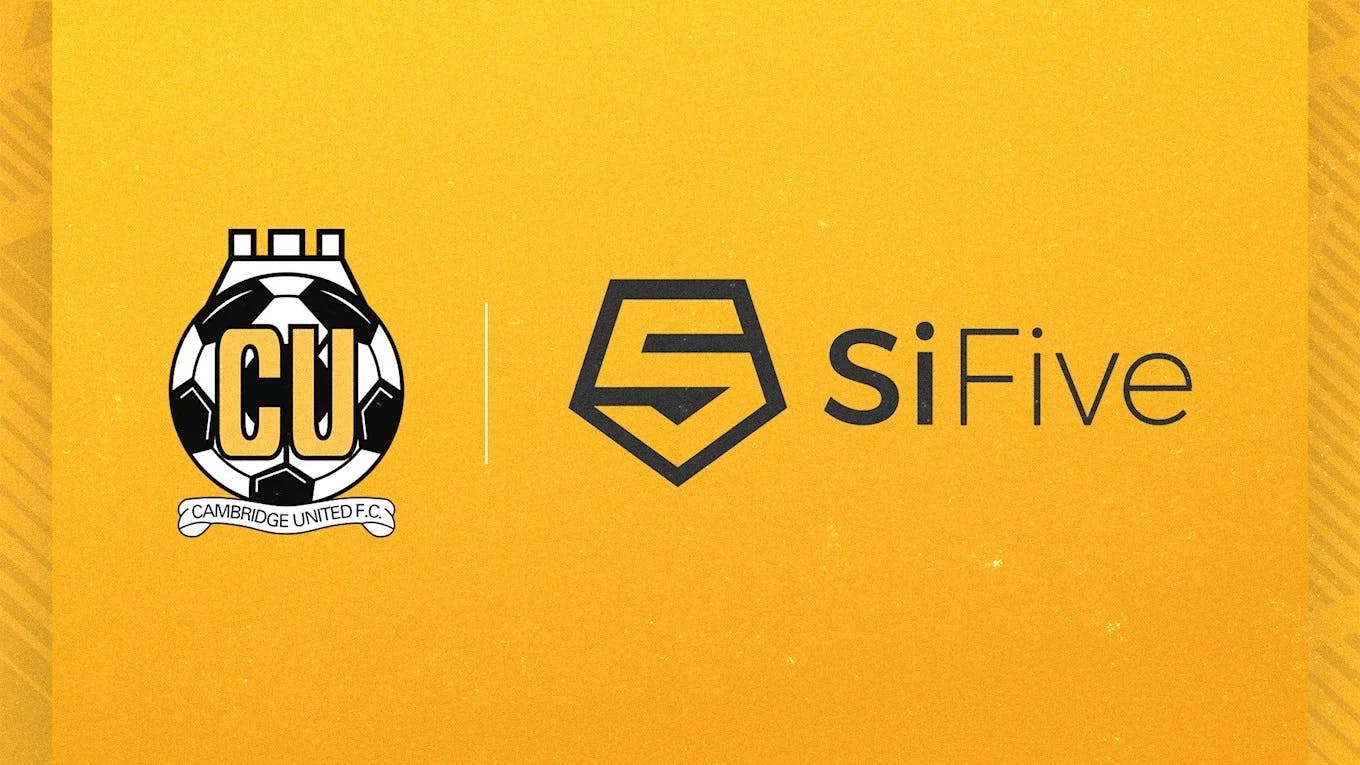 Members of our executive and local team attended the first game of the season (they won) at Abbey Stadium which is an intimate location, steeped in history, that serves the local community. Cambridge United Football Club competes in EFL League One, the third tier of the English professional football (soccer for you Americans) system. The club has seen meaningful success in recent years, having been promoted from EFL League Two in 2021, then exceeding all expectations in not only staying up in League One, but also upsetting Premier League Giants Newcastle United (the most expensive team in the world) in the FA cup in 2022.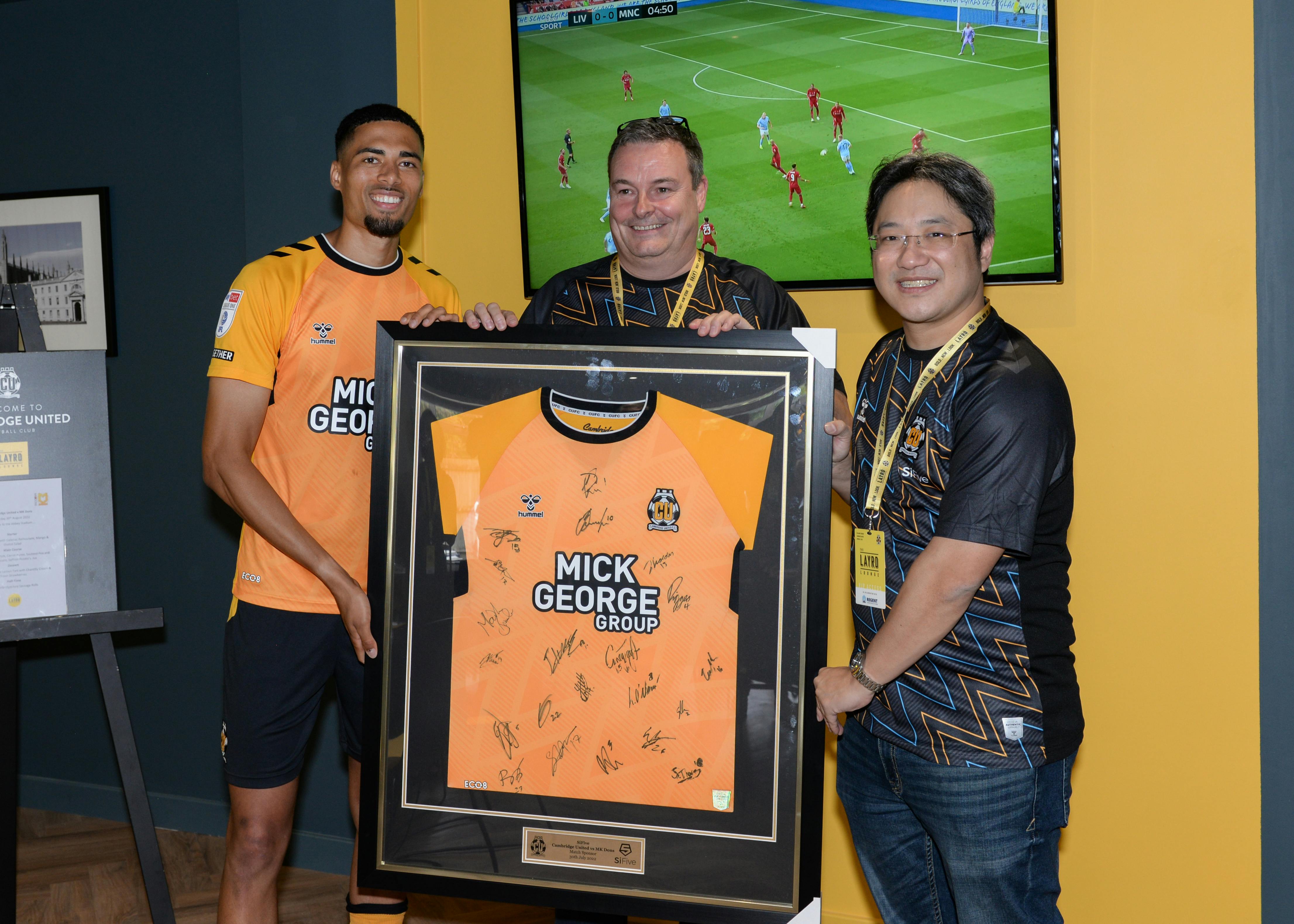 Cambridge United's success on the pitch, with fewer resources than their competitors, mirrors the SiFive success story. The team maintains a Community Trust which is highly active in a variety of ways locally, including support of mental health education with player involvement, adaptive sports activities to drive empowerment with people with disabilities, youth volunteer training camps, senior lunches and activities, and "Over-50" community football leagues. They believe sport is a non-traditional education method and we are proud to support their efforts and look forward to a winning season.
A little education with the fun
To start the week, Krste Asanovic, the founder of RISC-V and one of the founders of SiFive (and also a Cambridge Alum) gave a RISC-V overview at a crowded event at Abbey stadium where members of the Cambridge tech community dropped in to hear about technical innovations, job opportunities and other news from SiFive.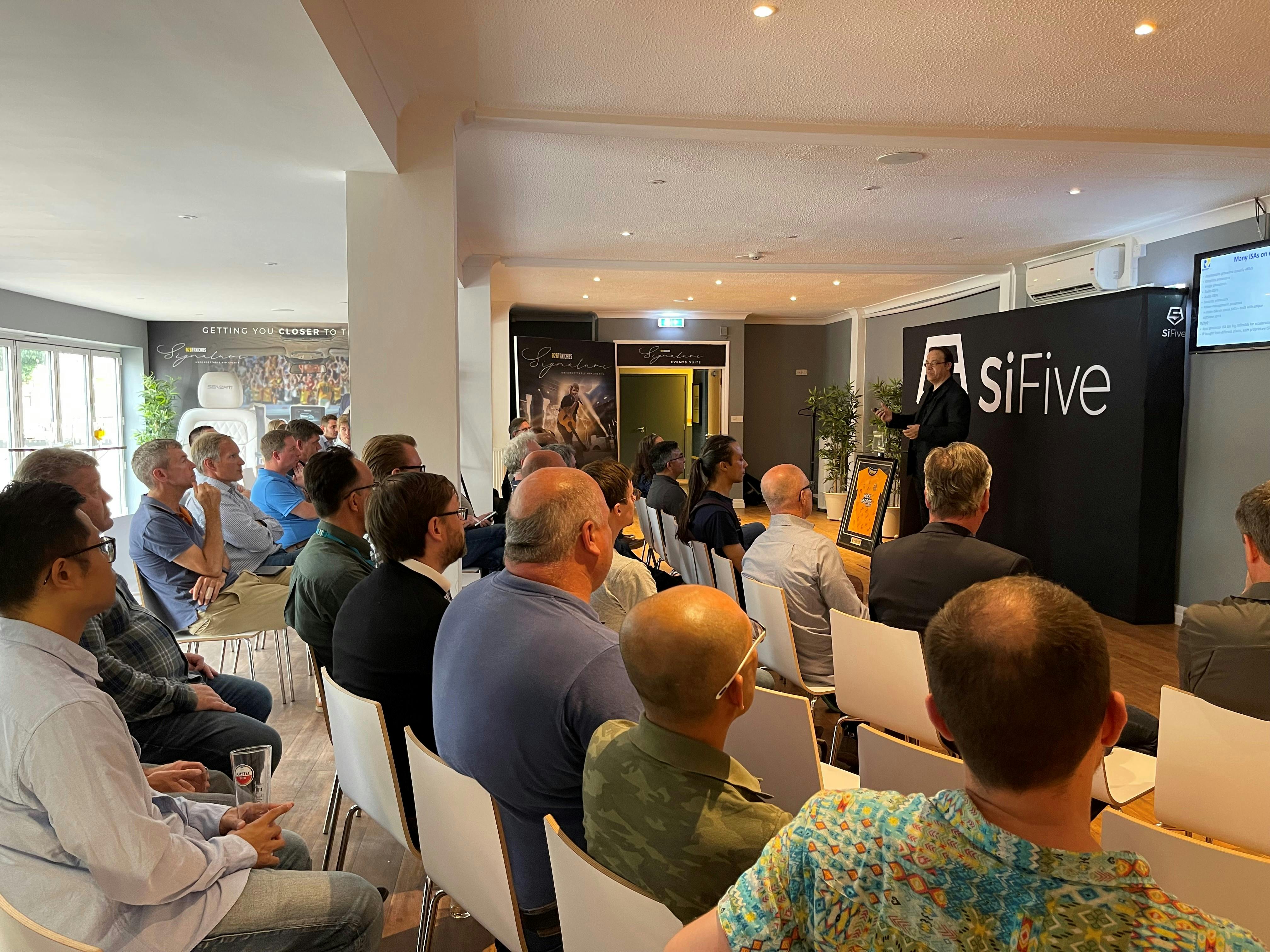 In his talk, Krste explained how RISC-V started, how it has evolved to be a global phenomena, and how he sees it taking shape in the future.
We recently announced our new office which will serve as a hub for R&D, engineering and marketing, and we're actively hiring, taking advantage of the considerable tech talent in the greater Cambridge area. If you're looking to work with an industry leader, innovator, and to change the way the semiconductor industry works, check out our open positions on our careers page.