SiFive - November 09, 2016
An Ace Up Our Sleeve?
In a recent post, Yunsup shared some of the successes and challenges we've faced in our first year as SiFive. Little did we know when that post went live, we'd be able to follow it up with yet another measure of success: Late last week, we learned that SiFive has been shortlisted as a finalist for UBM's ACE Award for Startup of the Year!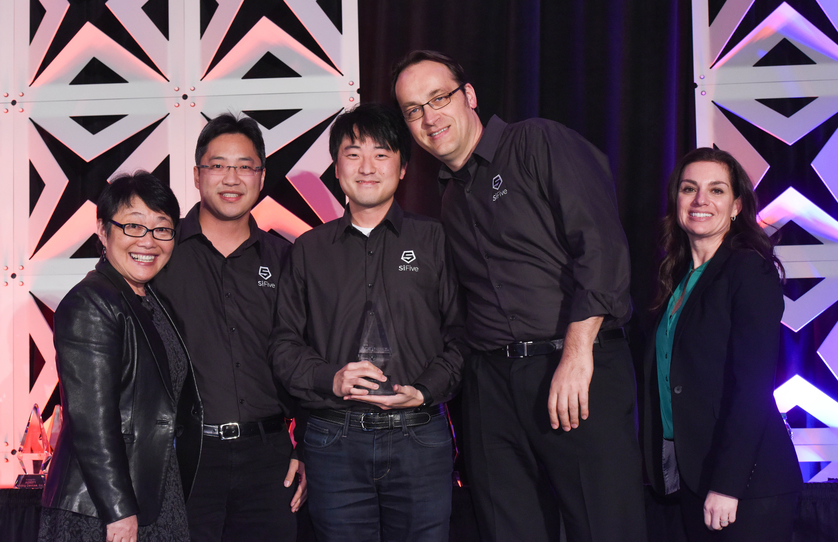 It is such an honor to receive this recognition of just how far our tightknit group has traveled since we first opened our doors in the summer of 2015. As you may know, SiFive is the first fabless semiconductor company to deliver custom, open-source semiconductors to the market. Born from our founders' graduate work at UC Berkeley, SiFive was founded on the premise that the traditional semiconductor business model is broken. Increasingly, we saw that the end of Moore's Law meant that only the largest system designers could get modern, high-performance custom chips.
The release of our Freedom platforms in July put the flexibility and power of custom silicon into the hands of the smallest company, inventor or maker. We're seeing an incredible interest from companies of all sizes that no longer wish to be held hostage to current semiconductor providers' software deliveries and outdated business models.
We couldn't be prouder of how far we've come in such a short time – or more excited at some of the projects we'll be able to share with the world at the 5th RISC-V Workshop later this month and at our booth at the Embedded Systems Conference in Silicon Valley in December. We have some big plans to end 2016 having made significant progress toward our mission; being recognized as one of the most promising startups in the industry is rewarding in and of itself. (Though, we really want to win!)